HEAL Collaborative Presents on Lung Cancer at the 51st Annual Legislative Conference in Washington, D.C.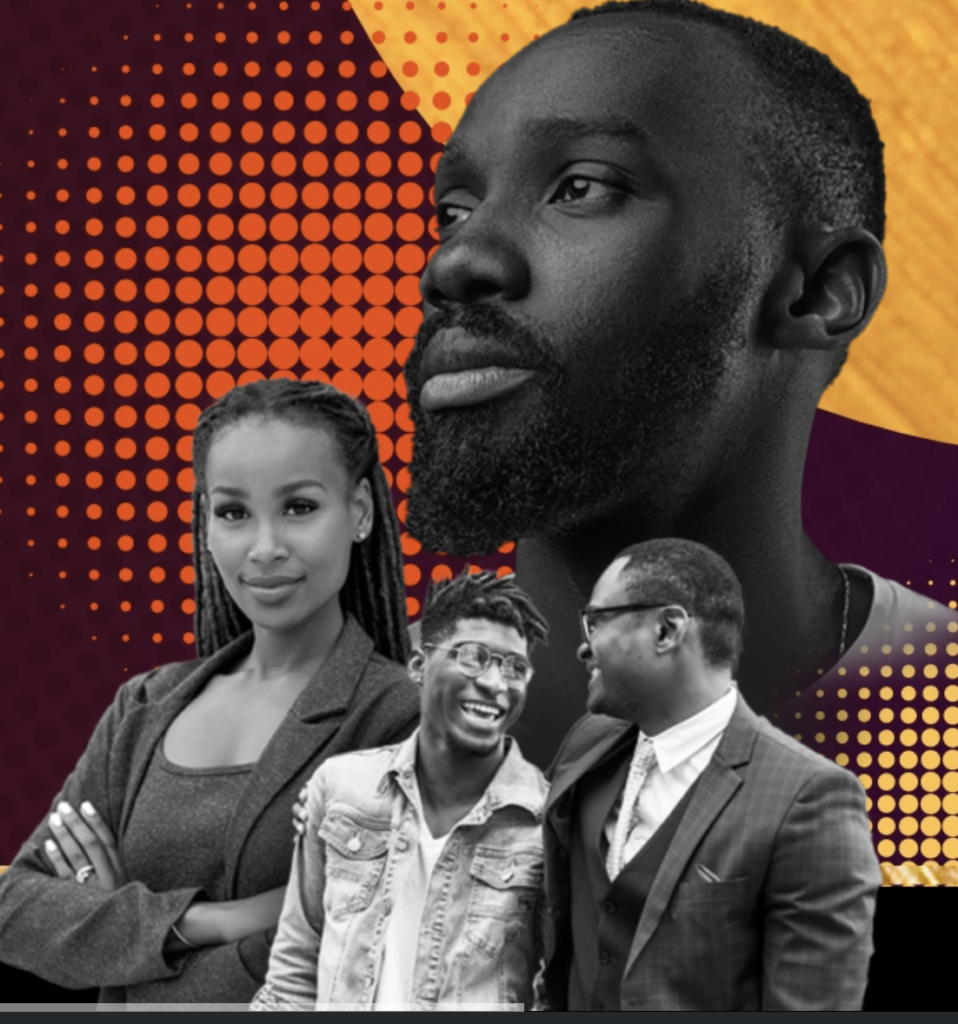 On September 30, 2022, HEAL Collaborative and Amgen partnered to present at the Congressional Black Caucus Foundation's 51st Annual Legislative Conference to bring further awareness of healthcare system disparities and barriers African Americans face when diagnosed with lung cancer. The discussion, Public-Private Partnership to Advance Black Health Equity in Lung Cancer, was a well-rounded conversation led by people who truly represent the community: a church pastor, lung cancer patients, medical experts and a state legislator. The discussion pinpointed current issues such as the availability of medical information, access to screening, and treatment options that can, at times, prove fatal if not accessed at the appropriate time.
"Health disparities, inequities, medical neglect and various biases have long been in an issue in the healthcare system especially when it comes to African American people." stated panelist Georgia State Representative Kim Schofield. African Americans who are diagnosed with lung cancer are not exempt from these barriers. HEAL Collaborative recognized that lung cancer has the highest mortality rate of all cancers, while also being the cancer that claims the most African Americans lives.
In the first half of 2022, HEAL was able to partner with two churches in Georgia to shine light on this very issue and how we, as a community, can come together in hopes for a better outcome. Senior Pastor Daniel Simmons of Mt. Zion Baptist Church in Albany, Georgia hosted the first lung cancer workshop and believes that it is his responsibility to be a voice for lung cancer due to there being "a lack of informed and trusted voices who genuinely care for the African American community."
Why are African Americans impacted the most? Speaker of a previous workshop, Dr. Eric Flenaugh shared his insight: "African Americans are less likely to meet the screening and eligibility criteria. They're diagnosed at later stages and less likely to receive standard diagnostic staging and treatment options. Some of that comes from not having access and the lack of knowledge. The other part is, not having the awareness of what to ask for when they go to speak with their physician. [Things such as] what tests they should be doing and not having the background knowledge to demand that they're getting the right level of care that they deserve."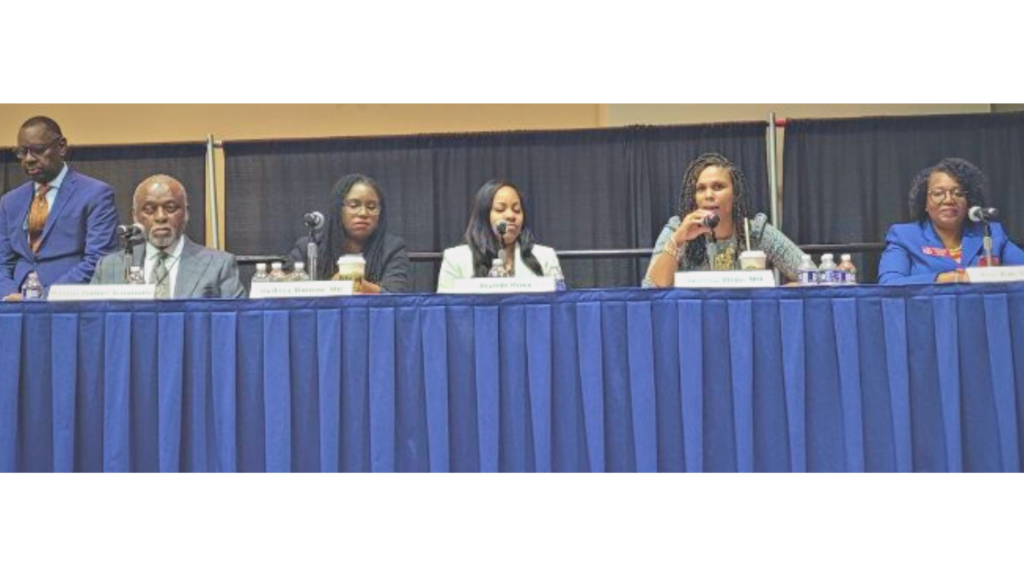 Screening and Treatment Barriers
Lung cancer has often been thought of as a "smoker's disease" which we've learned is not the case. HEAL continuously educates the public of the fact that if you have lungs, you can get lung cancer. Jaymie Knox, WJMS Radio owner and lung cancer survivor, was an active, non-smoker when she received her late staged diagnosis in her 30's. "My hope, goal and passion is to address the screening criteria for lung cancer overall" expressed Knox. "The criteria needs to be adjusted to capture the population that both looks like me and has my story. Not all screening should be pointed at individuals with a history of smoking because lung cancer can affect anyone."
In addition, barriers to effective lung cancer screening and biomarker testing were a primary focus of the discussion. Biomarker testing in lung cancer can save lives by connecting patients to the best treatment for their disease. Biomarker testing is a way to look for genes, proteins, and other substances (called biomarkers or tumor markers) that can provide information about cancer. This allows anti-cancer treatments to be targeted to the right patient at the right time based on the unique genetic profile of one's specific cancer. Studies show that patients who are older, Black, uninsured, or Medicaid-insured, are less likely to be tested for certain guideline-indicated biomarkers. As impactful as it is, there is little to no knowledge about biomarker testing in the African American community as a viable treatment option.
Though not exclusive to lung cancer patients, it has been proven to be a vital part in the survival for many. What would be great news to an eligible patient, could also cause grief as they learn that their insurance does not cover biomarker testing. This disparity has not gone unnoticed. Legislation has been passed in Arizona, Illinois, Louisiana, and Rhode Island mandating coverage of comprehensive biomarker testing. Though this is a step in the right direction, there is more ground to cover. The hope is to have this life changing benefit covered for all, nationwide.
The Road Ahead
So that leaves the question, where do we go from here? Rep. Schofield weighs in to say: "Drafting legislation that removes barriers, expands testing criteria, funds biomarker testing and more funding for research are ways I can help." Engaging local legislators has proven to be a huge help in being the voice for change. Another major component to fight against barriers is self-advocacy. Lung cancer survivor advocate and internal medicine hospitalist at Anne Arundel Medical Center, Dr. Sydney Barned states," My hope is that with more information we are able to give these patients more autonomy in order for them to advocate better for themselves to demand better care." Jaymie Knox, stated, "We can not truly fix problems without being a part of the solution. African Americans are often the population that is left out of clinical trials and important innovations in healthcare. I am a voice for us because it helps those around me understand and see the value of inclusion. We can not afford to be left behind on modern day advancements and new health protocols. It is important we have seats at all of the important tables. No one is going to advocate for us like us! "
CBFC 51st Annual Legislation Conference Lung Cancer Panelists:
Howard A. Mosby, HEAL Collaborative, CPA, CFO and Corporate Treasurer, HEAL Collaborative
Dr. Sydney Barned, Lung Cancer Survivor Advocate and Internal Medicine Hospitalist at Anne Arundel Medical Center
Dr. Marissa White, Surgical Pathologist, Johns Hopkins
Jayme Knox, Lung Cancer Survivor & Biomarker Test Recipient, WJMS Radio Owner, Savannah, GA
Pastor Daniel Simmons, Senior Pastor, Mt. Zion Baptist Church, Albany, GA
Rep. Kim Schofield, Georgia State Representative
Resources:
The full lung cancer educational workshop series is available on HEAL Collaborative's YouTube page.