Kidney Health Equity Initiative Q&A With NephCure Kidney International CEO, Josh Tarnoff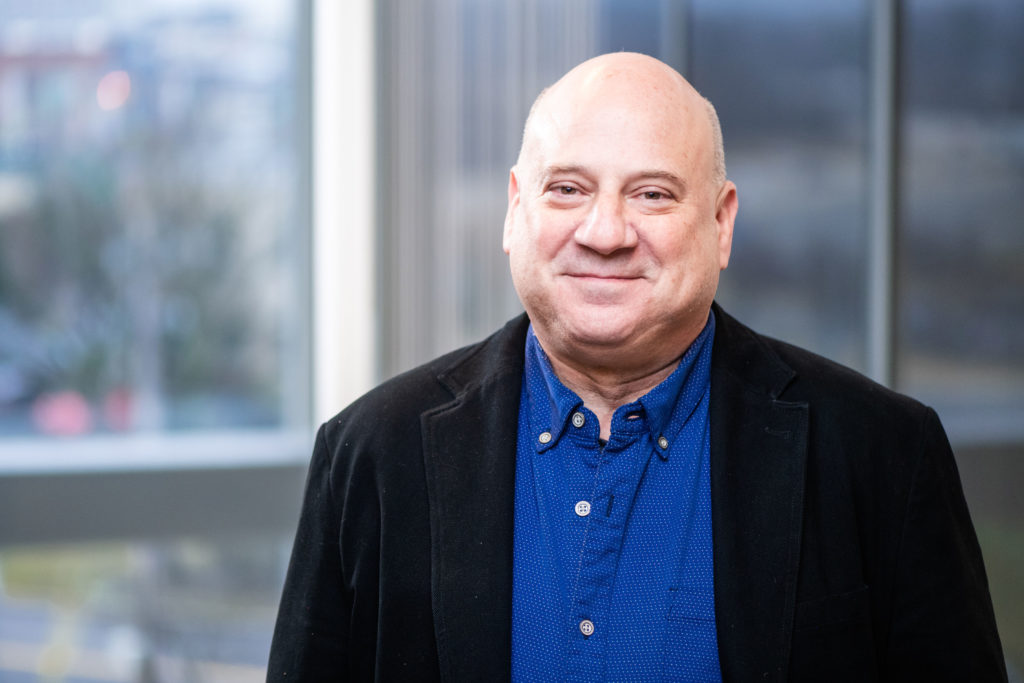 Josh Tarnoff joined NephCure Kidney International, a primary advocate and catalyst for accelerating research for effective treatments for rare forms of Nephrotic Syndrome, in early 2018, fulfilling a long-held desire to more closely serve the rare disease patient community. He spent over 30 years working in the pharmaceutical and biotechnology community moving new therapies closer to reality. Personal contact with NephCure families drives his passion to achieve the goals of our mission and he always appreciates directly speaking with our community.
We asked Josh about the impact of kidney disease on communities of color, and how the Health Equity Initiative launched by NephCure and HEAL Collaborative aims to help remove disparities in diagnosis and treatment.
In your own words, can you describe the Health Equity Initiative between NephCure Kidney International and HEAL?
1 in 7 Americans will be impacted by kidney disease. That's over 30 million people. While Black Americans represent 13% of the U.S. population, they constitute 35% of the severe form of kidney disease known as ESRD or end-stage renal disease. ESRD often results in dialysis, transplant, and death. We know that a person's genes play some role here, but the plain fact is that there is a great disparity in diagnosis, access to proper care and follow-up. There are still even separate metrics in kidney disease for Black Americans, reflecting an outdated and inappropriate view of how to treat patients. So, there are many factors that need to be addressed. The good news is that there are many new and dramatic advances in kidney disease in just the past several years. Progressing to dialysis and transplant is no longer an acceptable forgone conclusion or outcome. These advances don't help however if patients don't have access to them. The Health Equity Initiative and partnership with HEAL is our collective attempt at correcting this problem. The program is a long-term commitment to 'go deep' and find what works, collaborate with the faith community, and build a model that can then be used by others across the country.
What do you hope will be the outcome of the Health Equity Initiative?
There have been many projects over the years to analyze this issue, but we're focused on actually 'moving the needle' to show progress. In discussions with faith leaders and other thought leaders, that starts with a holistic approach to care for the patient, not just one aspect of kidney care. We'll measure success by a number of 'hard endpoints' such as looking at how many people were screened for kidney disease, do more people not only have access, but quicker connection to medical specialists. Did the percent of a people going on dialysis in a particular congregation go down? How many people were offered participation in a clinical trial that may be kidney and lifesaving? When we have local support programs, does participation reflect the whole community? We are all looking for real impact and will keep applying different models until we figure out what works!
What is NephCure doing to help communities of color healthy?
Sincere commitment to change and improvement is not one program. We're evolving every aspect of our organization and focus from our Board of Directors and staff to our volunteer communities across the country. We believe in focus and having significant impact in our efforts, so we take on no more than five priorities over the long-term. Health Equity is one of those programs. While are a research-based patient advocacy organization focused on finding a cure, and our dual mission is to support and help patients along that journey. There are differences in required approaches to people of color for , and we must reflect that in all aspects of the healthcare spectrum. Not doing so contributes to continuing inequities.
What do you believe is the biggest myth about kidney disease?
That's a tough question sadly because there are so many. Perhaps the biggest one, especially among adult Black Americans, is that you did something to cause your kidney disease. That's simply not so and I'd like to stand on a big stage and shout "It's not your fault!!!!!". Most of the time it's in your genes. Another part to that however, is the myth that "Well, my mother and aunt are on dialysis, and that's just the way it's going to go for me." Maybe 50 years ago that might have been largely true, but nowhere near that today. Dialysis and transplant is NOT an acceptable outcome of kidney disease in 2021.
What's one significant change that you think needs to happen in healthcare when it comes to treating kidney disease and chronic kidney disease?
Dialysis has become a big business and we see the clinics opening everywhere and it's become an expectation for too many patients. Right now, today, there a game changing advances in the treatment of kidney disease. We need to get patients diagnosed much earlier before severe damage is done. Too many people are walking around with kidney disease for years and don't know it. Care options are available – – we need to screen earlier, get the diagnosis, and get the right care. There is no excuse for this paradigm of dialysis to continue when the help is there. Sometimes it cannot be helped, but perhaps even most of the time, it can be prevented.
What's the most important thing you think communities of color should know when it comes to keeping themselves and their families healthy?
It might be sharing and communicating your situation? We've heard from faith leaders, that they know many people in their church 'suffer in silence' with disease. Maybe it's embarrassment and or not wanting to be a burden to others. So if not for yourself, please share your situation with family members as they may have the same or similar conditions. You didn't do anything to get kidney disease and there absolutely shouldn't be any shame. After 50 years of research, we now have care options that were not available for your grandparents and of course they don't want to see you go through dialysis and transplants when you don't have too anymore. Help yourself and help others but breaking the cycle…perhaps that starts by simply sharing.
Learn more about NephCure and HEAL Collaborative's Health Equity Initiative.