A Personal Story: Mother/Daughter Turned Multiple Myeloma Patient/Caregiver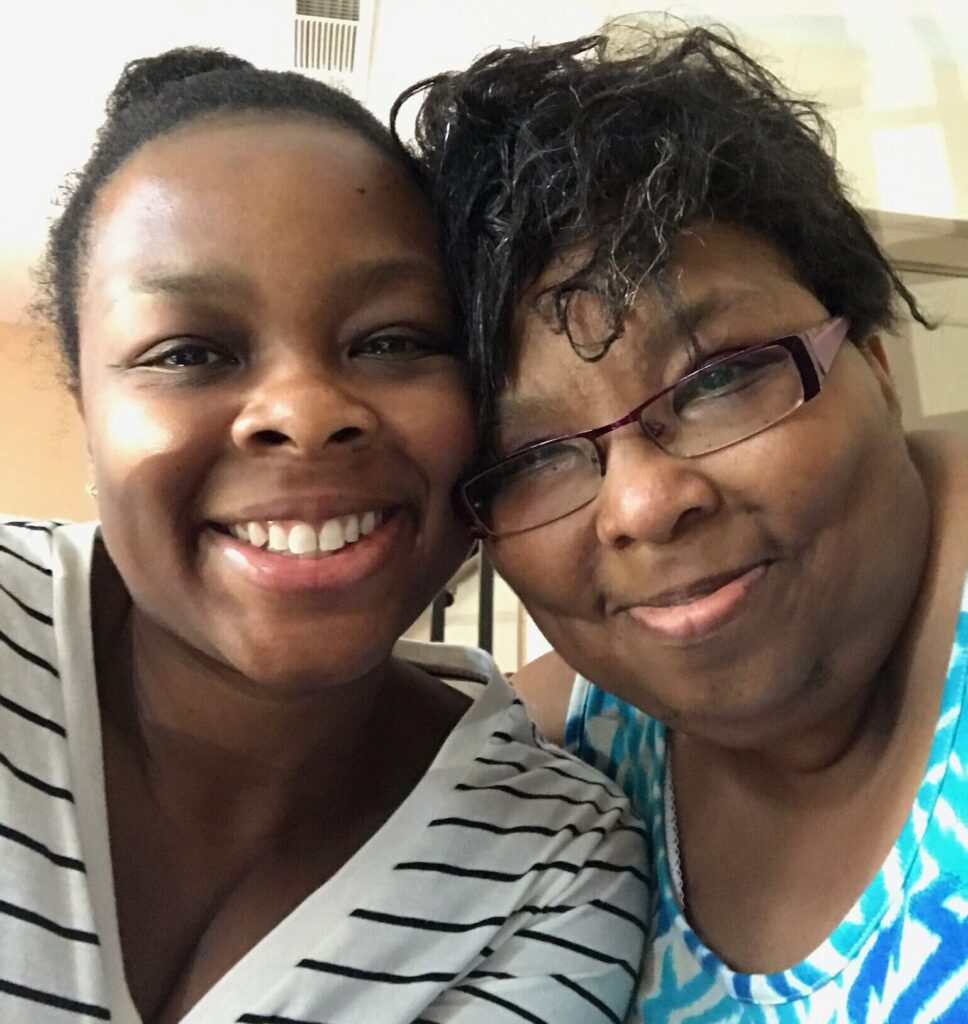 Deidra Jones (right) and Aronica Cotton (left) share a relationship that's more than just multiple myeloma (MM) patient and caretaker—they're also mother and daughter! Deidra, 58, was diagnosed with 11-14 type multiple myeloma in June of 2015, and with Aronica by her side providing daily care and support she has since become the leader of a MM support group in her home town of Birmingham, AL, creating a network and source of education for other patients.
In honor of Multiple Myeloma Awareness Month we sat down with Deidra and Aronica to discuss how Deidra's multiple myeloma diagnosis has impacted their relationship, and their family as a whole, as well as what advice they would give to others.
Q: If there was something you wish you knew at the start of your story as a MM patient and caregiver, what would it be?
Deidra Jones (DJ): I wish I could find out what caused me to have MM, because I was experiencing other problems before being diagnosed.
Aronia Cotton (AC): Don't be afraid to reach out and ask for help. There is a large network of people who are willing to help you with the things that you need.
Q: If you could offer one piece of advice to those who have had a recent MM diagnosis in their families, what would it be?
DJ: To ask questions about your treatments and other information to help you learn more about MM.
AC: Be willing to consider participating in research to help advance the treatment of this disorder.
Q: What is the #1 thing a caregiver, a patient or a loved one of a patient can do to help ensure they get the most out of their care and treatment plans?
DJ: Ask questions. Involve your family and friends. Know that you are not in this alone. Involve your family because this affects them also. It is a big change for everyone.
AC: Be organized and keep a list of providers, their contact information, medications, their dosages and dates of treatments.
Q: What are some of the questions that caregivers, patients, or loved ones of a patient with multiple myeloma should ask their doctor after a diagnosis?
DJ & AC:
What are my treatment options?
What are the side effects of treatment?
What is my prognosis with the various options?
What resources are out there that you would recommend for me?
Q: In what ways have you seen the biggest impact on your daily lives since the MM diagnosis?
DJ: I am involved with different organizations to not only educate myself, but to educate others. I am also a Support Group Leader for central Birmingham, AL, where I have doctors, patient advocates and nurse practitioners attend the group and provide information about MM treatments and medications.
AC: My mother has done all of the hard work! Being able to provide her the things she needs has been the biggest impact on me.
For more information on multiple myeloma, see resources from Amgen Oncology.