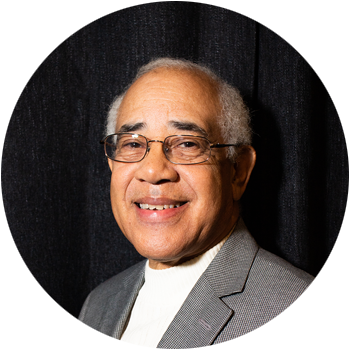 Julius D. Spears, Jr., Founding Member of HEAL Collaborative, boasts extensive financial and clinical experience in the management of multi-institutional healthcare organizations, hospital and ambulatory operations, and product line development. He has consistently recognized the value of education in changing perceptions about health and the need to expand research participation in meeting the challenges of improving health status in the communities in which he served. Under his leadership at various institutions, he developed several academic clinical research centers and instituted efforts to expand community physician and patient participation in clinical trials.
During a career spanning more than thirty years, he has served as Chief Executive Officer and Chief Operating Officer for a series of major healthcare systems and hospitals across the nation, including Providence Hospital (CEO)(an affiliate of Ascension Healthcare), Washington, DC; Hurley Medical Center (CEO), Flint, MI; Detroit Medical Center (COO), an eight hospital, ten community clinics system, Detroit, MI; Grady Health System (COO), largest public safety net hospital in Atlanta; Wesley Woods Geriatric Hospital (Administrator); Physicians and Surgeons Hospital (CEO), Atlanta, GA; and New Orleans General Hospital (CEO), New Orleans, LA.
Following his tenure as CEO of Providence Hospital, Julius served in Ascension's legislative advocacy office on Capitol Hill, assisting in the development of important political and policy relationships with academic and professional advocacy groups and the introduction of ideas positive to the Ascension mission of expanding healthcare access and services for the country's most vulnerable citizens.
Spears also draws on a lifetime of grassroots connections to serve as a trusted curator to leading clergy of the African American faith community.