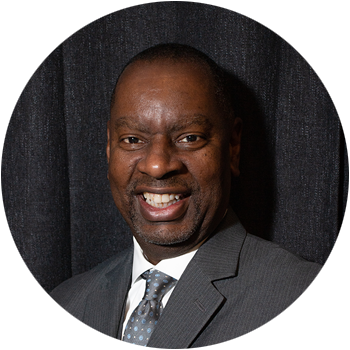 Howard A. Mosby, CPA, is a Founding Member of HEAL Collaborative and is currently the interim Chief Operating Officer. Representative Mosby, a native Georgian, born and raised in Atlanta, GA., was an 8-term member of the Georgia House of Representatives, District 83, elected to public office in 2002. He served on the House Ways and Means Committee, the House Health and Human Services Committee, and the House Governmental Affairs Committee and served as the Chairman of the 16 member DeKalb House Delegation to the Georgia General Assembly. Mosby's legislative initiatives include legislation to increase access to healthcare by the underserved and uninsured populations of Georgia, child endangerment legislation, property tax reductions, predatory lending legislation, and strengthening code enforcement laws.
Currently, in addition to his role at HEAL, he also serves on the Board of Directors for various community organizations and other business entities, including Chairman of the 1st Choice Credit Union Board of Directors; board member and past Chairman of the East Lake YMCA Advisory Board; former board member and treasurer of the Georgia Charitable Care Network; and former treasurer of the National Black Caucus of State Legislators. He is also currently serving on the newly formed Atlanta-region Transit Link Board, specifically as Chairman of the Xpress Operations Subcommittee.
Mosby boasts over two decades of healthcare experience with executive-level responsibilities. He is a member of the American College of Healthcare Executives and the Healthcare Financial Management Association. He is a Georgia licensed Certified Public Accountant and is an active member of the Georgia Society of CPA's (GSCPA). He serves on its Educational Foundation Board, Leadership Council, and the GSPCA Board of Directors. He is an alumnus of the 2008 Class of Society's Leadership Academy and is an active member of the American Institute of CPA's (A.I.C.P.A.).
Mosby received his Bachelor of Business Administration degree in Finance from Georgia State University, and completed the University of North Carolina's School of Public Health Management Academy.