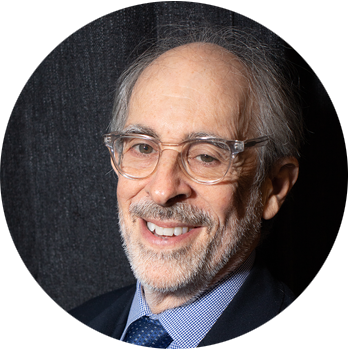 Barry E. Riesenberg, a Founding Member of HEAL Collaborative, is also President of ARCH (Academic Research Centers and Hospitals), which develops clinical drug trial centers at hospitals and academic research centers and has more than 30 years of experience in healthcare and aging. Riesenberg has a long record of implementing centralized hospital-based clinical research programs for drugs, biologics, and medical devices in numerous hospitals, including those with major academic affiliations. ARCH's legacy company, SynerMed, was the research arm of the A.M.A. Mental Illness Initiative for Primary Care Physicians.
Riesenberg lived in Israel from 1973-1986, where he was an accredited journalist covering the Yom Kippur War, Camp David Peace Accords, and the 1982 war in Lebanon. He worked for Dun & Bradstreet, where he analyzed and evaluated Israeli businesses, and joined Scientific Investment, Ltd. (S.I.L.) as Specialist-in-Charge of Countertrade and Offset Activities for General Electric Trading Company, R.C.A., and other transnational clients and helped initiate industrial R&D grants for companies under a joint U.S.-Israel program. Returning to the U.S., he served as advisor to the Consul-General of Israel in Atlanta, consulting on economic issues and representing the consulate in trade and industry forums in the six-state consular region.
He founded the non-profit American Ageing Concern, which received the 1995 Special Media Award from the White House Conference on Aging for its Coming of Age public TV program. In addition, he served on the Hartsfield-Jackson Atlanta International Airport Master Plan Coordinating Committee, advising on the needs of older travelers. He is the creator of Silver-Tales®, an animated series featuring intergenerational stories for print and electronic media.